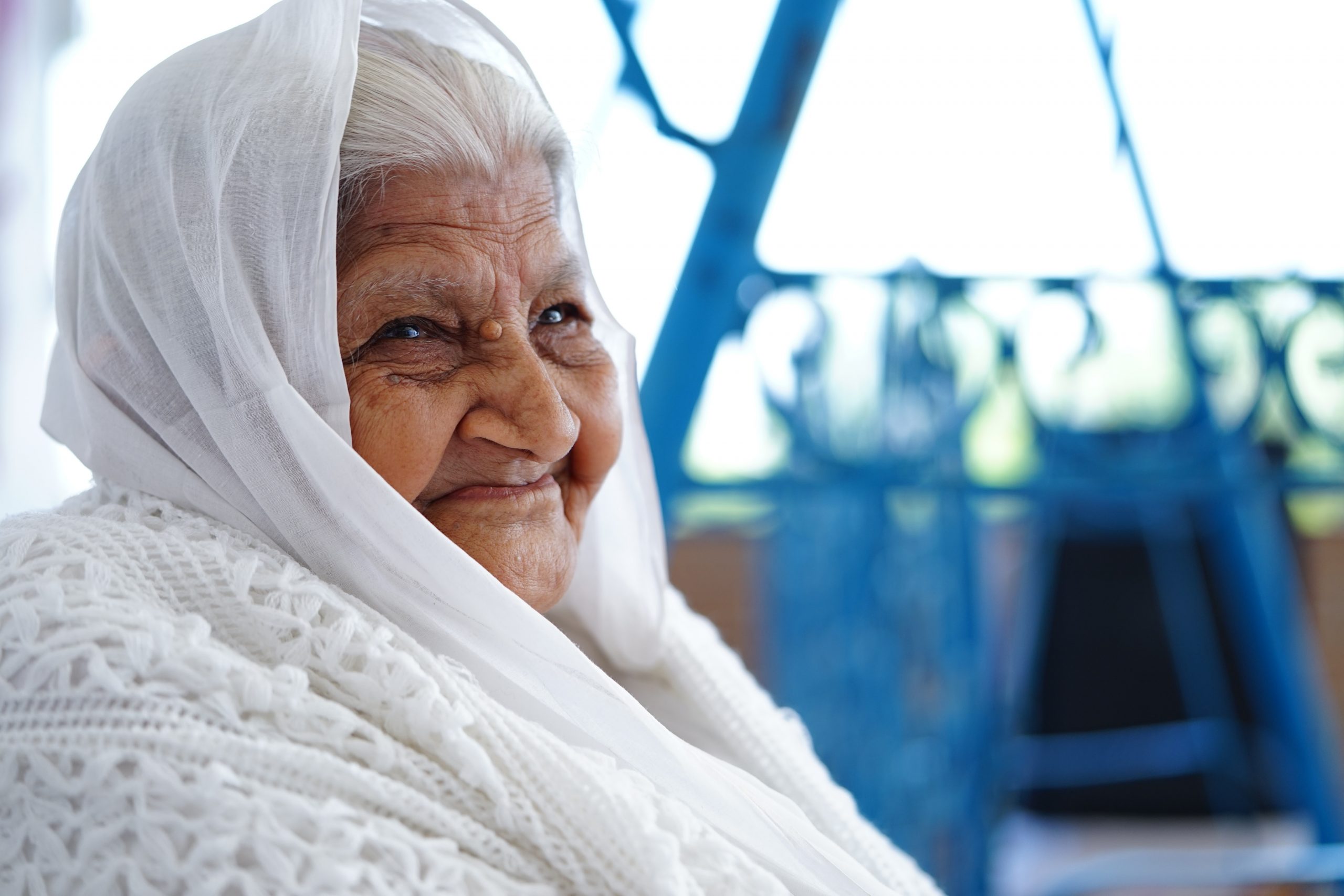 THE POWER OF TALKING – "It has changed our lives and we feel we have our mum back." 
published on: 08/16/21 11:43 AM
There is so much power in sharing your story with someone who listens unconditionally, especially in your own mother tongue. Everyone should have the opportunity to access counselling.  
I recently worked with an Indian woman in her 80's. This felt like an honour to me because I know how many potential barriers could have got in the way and prevented her from accessing counselling. Some of these are: 
Age – Accessing counselling in your 80's can feel like a minefield, especially in the middle of the pandemic where services are limited. Generally speaking, older adults may never consider a talking therapy because it simply was not something they were brought up around. 80 years ago, there was little emphasis on emotional well-being.

 

Culture

– There are deeply embedded messages within the Indian culture that it is not okay to talk about mental health due to stigma. There can be shame, judgement and fear. I am not referring to religion or spirituality here as that is different to societal pressures and cultural expectations. Fear of judgement can get in the way of people from this community accessing help.

 

Gender

– All genders face challenges around mental health. In relation to 80-year-old Indian women, gender roles and stereotypes, such as being the care-giver for so many years and serving and prioritising others needs before yours can be a barrier; how does one unlearn this, at such an age?

 

Language – This is a huge barrier if you do not speak English, especially if there is a lack of services within your area that speak your language. 

Community

– Fear of talking to someone from your own community. Being worried about confidentiality and information 'leaking out'. Lack of trust. 
There is no way that someone such as this client with all those potential barriers (and I've only named a few) would be able to access counselling from their own accord. They need family members to recognise their emotional difficulty and encourage them to talk to someone, whether it be within the family, the community, religious or spiritual establishments, or to a professional counsellor as it was in this case.  
This Punjabi speaking Indian woman in her 80's came to me through her daughter who gave her mother the opportunity to access counselling with me. She has left the testimonial below reflecting on some of the cultural barriers her mum faced and how she overcame these to get her mum the support she needed.   
Daughters testimonial: 
"Losing my father was the hardest thing that had happened to our family, but the hardest part was seeing my mother struggling every day, coping without her soul mate of 65 years who literally did everything together was so tough. Our family then had to deal with another blow a month later, and my mum struggled further, this blip in our family also bought up so much from the past and my mums mental health suffered more. 
Unfortunately, being an Asian woman born in India, my mum struggled to understand what her mind was doing and struggled to know any services that are available to her. Plus, language acted as a big barrier.
When I came across Sukhi, I was thrilled as she spoke the language, she understood the cultural conflicts that arise in Asian households as well as the pressures we have to face with. My mum had built a lot of bitterness from her past too and found it difficult to let go, even though her daughters tried every day to talk through her issues nothing worked and we struggled seeing our mum deteriorate.
When I spoke about counselling to my mum, she thought about the language barrier and was scared to open up to someone who is in our community, which put her off at first. However, when I mentioned Sukhi speaks Punjabi and the confidentiality agreement my mum felt at ease and opened up to the sessions."
"After just one session my mums voice completely changed, she felt a lot of baggage being lifted off her chest and she was genuinely smiling again as well feeling so much lighter." 
"My mum only required a few more sessions after that and now will be seeing Sukhi on an as and when basis, which also gives my mum a lot of reassurance, as soon as she struggles, she has the choice of booking a session. 
Sukhi provided great tools for my mum and I seriously cannot thank Sukhi enough, just through the power of talking to someone with an unbiased opinion, mum probably found certain things she couldn't speak to us about as well as learning some tools."
"It has changed our lives and we feel we have our mum back." 
Providing a safe, confidential and nonjudgmental space created trust in our therapeutic relationship which allowed healing to take place.  Knowing that even though I am from the same community, these sessions are confidential (other than in the case of risk or safeguarding). It allowed my client to open up and share her thoughts and feelings freely, letting go of what had been burdening her and through the 'power of talking' as referred to by her daughter in the testimonial above her mums overall emotional well being significantly improved.    
If you know someone who would benefit from counselling with a Punjabi speaking counsellor, please reach out.
Credit to Unsplash for the image.
---
Other Blogs
Simple Ways to Create More Happiness.