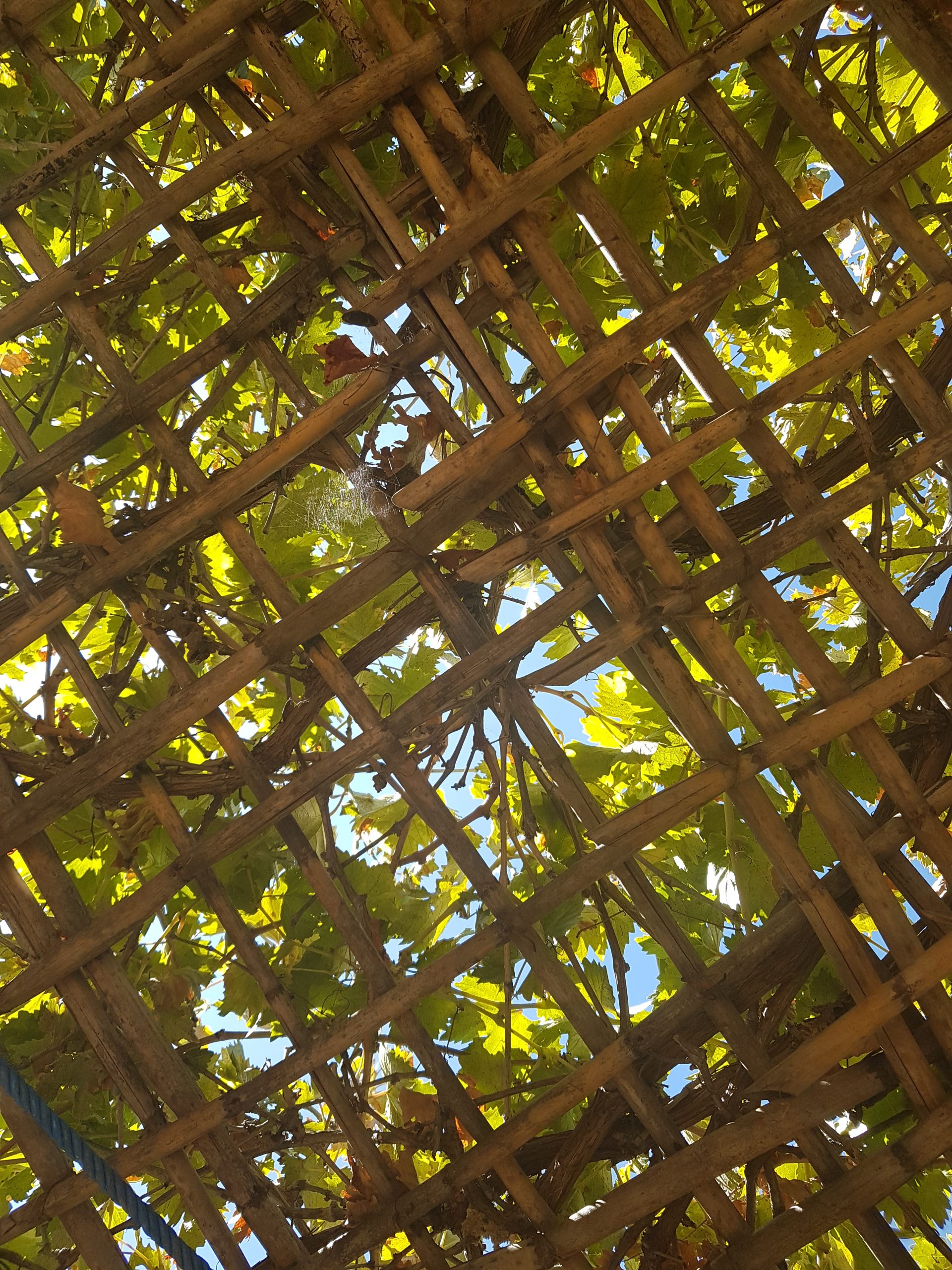 Coping with the Pandemic – ANXIETY & FEAR
published on: 04/13/20 5:14 PM
People have been reaching out for support to help them with their levels of anxiety during this time. This includes people who may not usually experience anxiety, therefore this pandemic is impacting so many of us.  
Anxiety is fear based and also focuses upon what is 'not in our control', such as what we are all collectively experiencing right now. There is a ripple effect of emotion.
In simple terms there seem to be two distinct emotions right now. These are 'love' and 'fear'.
With love comes hope, faith, acceptance and a deeper understanding of what is happening right now.
With fear comes anxiety, panic and a  sense of lack opposed to abundance. This is causing instability for many people in several aspects of their lives, for example reduced or no income.
Hopefully the following guidance will support you with managing any feelings of anxiety that you may experience: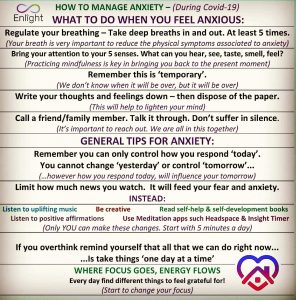 HOW TO MANAGE ANXIETY – During COVID 19
 WHAT TO DO WHEN YOU FEEL ANXIOUS: 
Regulate your breathing.
Take deep breaths in and out. At least 5 times.  
(Your breath is very important to reduce the physical symptoms associated to anxiety) 
Bring your attention to your 5 senses.
What can you hear, see, taste, smell, feel? 
(Practicing mindfulness is key in bringing you back to the present moment)   
Remember this is 'temporary'.
(We don't know when it will be over, but it will be over) 
Write your thoughts and feelings down.
Dispose of the paper. You don't need to hold onto these feelings and thoughts.   
(This will help to lighten your mind) 
Call a friend or a family member.
Talk it through.
Don't suffer in silence. 
(It's important to reach out. We are all in this together) 
GENERAL
 TIPS FOR ANXIETY
:
Remember you can only control how you respond 'today'.
You cannot change 'yesterday' or control 'tomorrow'…   
(…however how you respond today, will influence your tomorrow) 
Limit how much news you watch. -i t will feed your fear and anxiety.
INSTEAD:  
Listen to uplifting music
Be creative
Read self-help & self-development books 
Listen to positive affirmations
Use Meditation apps such Headspace & Insight Timer  
(Only YOU can make these changes. Start with 5 minutes a day) 
If you overthink remind yourself that all that we can do right now… 
…Is take things 'one day at a time' 
WHERE FOCUS GOES, ENERGY FLOWS
Every day find different things to feel grateful for! 
(Start to change your focus) 
---
Other Blogs
THE POWER OF TALKING – "It has changed our lives and we feel we have our mum back." 
11:11 Self Love Challenge