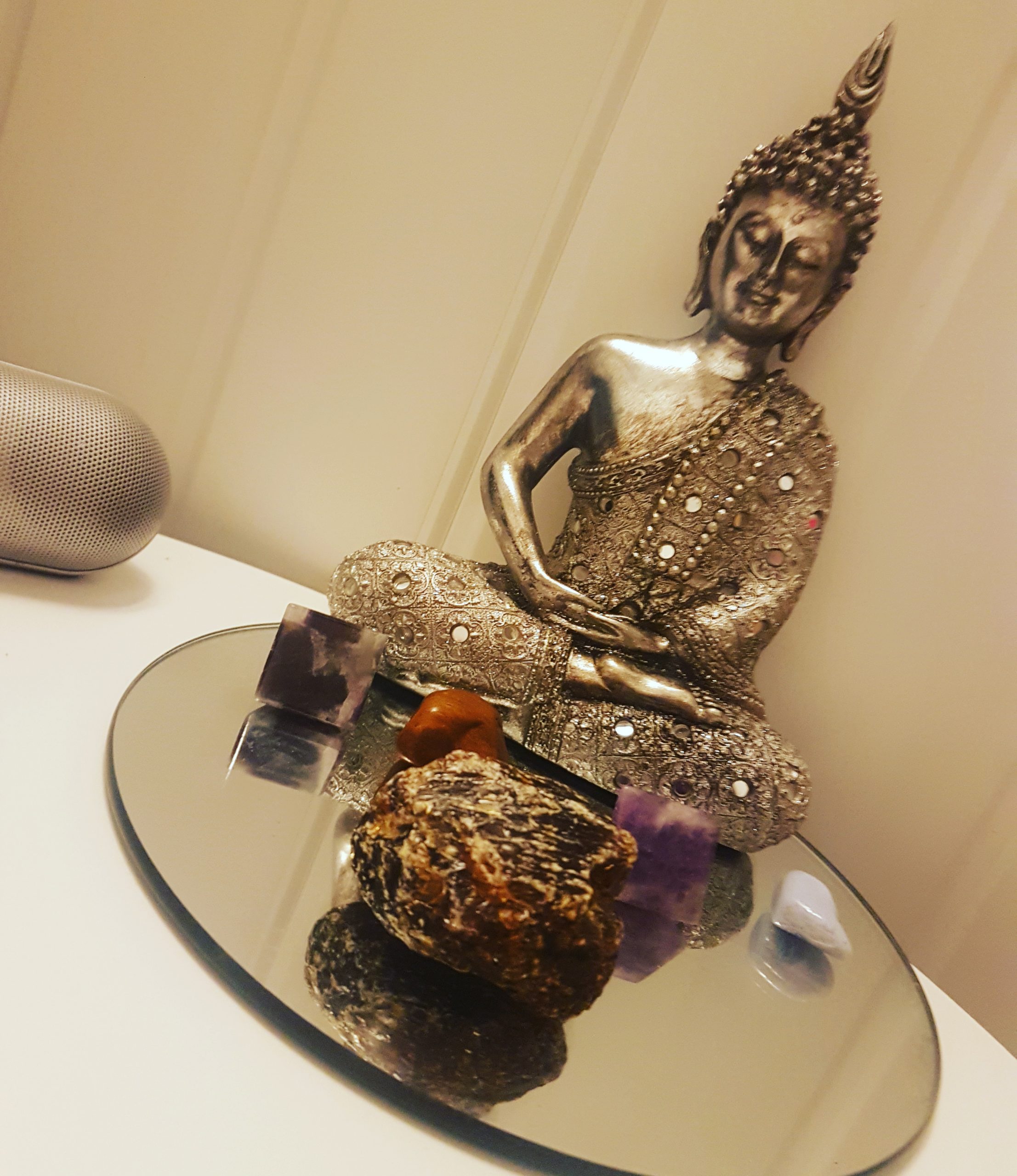 Coping with the pandemic – GRATITUDE & CONNECTION
published on: 03/21/20 2:41 PM
It has been a while since I have blogged, I have been working on a new website, which will be ready within the next month or so!  
COVID 19; its effects and consequences are rippling across the world very quickly and triggering panic, fear and uncertainty. We have seen massive changes in a short space of time. 
Earlier this week most people in the UK started to work from home, self isolate (or at least began social distancing).  As of last night, restaurants, pubs, gyms, leisure centres have been closed.  School are now only open to the children of parents who are classed as 'key workers' as in, delivering front line services to help with the pandemic. The majority of children will be home from next week! We await to be informed about lock down.  
Coping with the pandemic 
We all deal with stress and anxiety in different ways. Although some won't be too affected with having to be in self isolation, many will be affected hugely. There may be nothing worse for some than the thought of lockdown. Keep in mind, this is temporary! It won't last forever.  
I want to offer regular blogs to help you to get through this difficult time, giving you different tips and ideas that I hope will support your mental health an overall wellbeing during self isolation. 
How can you cope with self isolation? What can you do in this time? How can you look after yourself?  These are the kind of things I will be focusing on in these blogs. When my new website is ready you will also be able to sign up to a newsletter.   
Here are some tips to get you going.  
Get around to those odd jobs! 
Make a to do list of all the jobs that you have always wanted to get done, but never got round to, such as clearing and tidying cupboards, decluttering, sorting photo albums, organising paperwork etc.  
This is a great opportunity to get on with these odd jobs and it can help to reduce anxiety with the end result being a sense of accomplishment. This is something that you can control at a time that may feel out of your control.  
If you have children, you can also get them involved in helping you with some of these tasks, or get them to make their own to do list! This will give them something to work on and feel a sense of responsibility towards.  
Set yourself a limit to the amount of time you dedicate to a task because if you start working on too much stuff all in one go it can start to feel overwhelming, and pacing yourself will help.  
Appreciate what you have 
Gratitude is a very powerful tool.  
This is a really important time in history to practice gratitude. It is easy to get caught up in the fear, uncertainty and the blame culture but the more you focus on those type of thoughts the worse you will feel. It will impact on your mental health which will affect those around you! 
Everyday think of three things that you are grateful for. Make sure that these are different each day. These can be simple basic things that you usually may have took for granted.  
Everyone is being tested at the moment in big ways. One of which is their attachment to physical and material things.  
Your gratitude list may include being grateful for a roof over your head, water, a telephone call that you received from a friend, an offer of support or the sun beaming through your window. It can be anything, get thinking – what normally passes you by because you're so busy you don't notice it? 
You may appreciate how life is allowing you to slow down right now. This will give you time to rest. There are so many things to be grateful for.  
Get your children and families involved. Ask them what they are grateful for. Write it on a white board or share it on line! Watch your gratitude list grow.  
Connect with others 
Aren't we also grateful for technology right now? This allows us to connect with people in so many different ways.  
Reduce your sense of isolation by phoning a friend and actually talk on the phone, rather than texting. I am looking forward to connecting with loved ones more, as work is usually so busy that seldom do I actually talk to people on the phone. In fact I already have a phone call scheduled with a friend tomorrow morning. It will be nice to grab a cuppa and have a chat on the phone with her Sunday morning even if it is for 20 minutes. 
Video call family members especially those who are isolating on their own. Human connection is so powerful.  
Use this opportunity to make the effort to connect with others.  
I hope you found this useful and keep a look out for future blogs. I hope to be writing one at least once a week if not more! 
---
Other Blogs
Coping with the Pandemic – ANXIETY & FEAR
The numeric influences of 2021 & 2022
Your Self Love Challenge Responses!