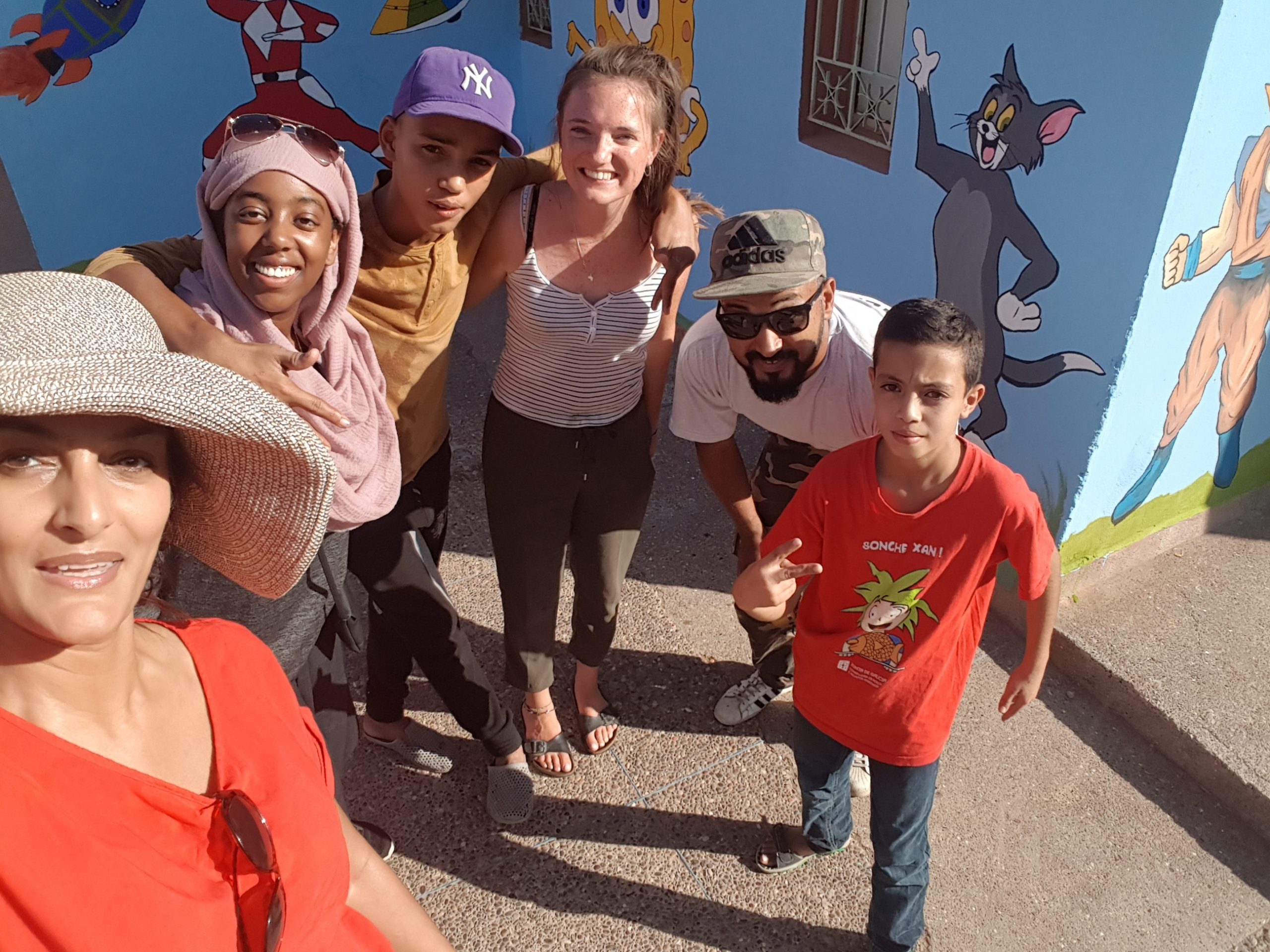 Children without parents in Marrakech, Morocco
published on: 11/6/17 9:20 PM
[ngg_images source="galleries" container_ids="1″ display_type="photocrati-nextgen_basic_thumbnails" override_thumbnail_settings="1″ thumbnail_width="240″ thumbnail_height="160″ thumbnail_crop="1″ images_per_page="20″ number_of_columns="5″ ajax_pagination="1″ show_all_in_lightbox="0″ use_imagebrowser_effect="0″ show_slideshow_link="0″ slideshow_link_text="[Show slideshow]" template="default" order_by="sortorder" order_direction="ASC" returns="included" maximum_entity_count="500″]
October 2017, I decided to do something I have always wanted to do and never got round to; travel alone to do some voluntary work supporting children abroad. Due to my work in the UK I could unfortunately only commit for one week in half term, so time was limited but nevertheless I had the most amazing and eye opening experience in this short period; a 'taster' of something I'd like to do more of!
Child abandonment is a huge issue in Morocco, according to UNICEF 6000 to 7000 children are abandoned each year. Children are often abandoned at birth and UNICEF suggests this is mostly by single mothers; pregnancy outside of wedlock is socially and culturally unacceptable, with perhaps some legal implications too. Sexual health is not promoted therefore a lack of knowledge around contraception and little access to it.
Abortions are permitted only in some circumstances; if mother or baby's life is in danger or in incidents of rape, however I suspect a high proportion of women remain silent about rape out of fear, shame, judgment and so forth.
Children may also be abandoned for many other reasons; if they have a disability and sadly families living in poverty cannot afford to raise their children.
Being in Marrakech raised my awareness of how much of a problem child abandonment is. The orphanage where we painted the walls (in the gallery) accommodates children from the age of 5 until they are young adults, usually in their 20's. This means a very high percentage of these children never get adopted. They live in the orphanages for a big part of their lives and some often end up working there too.
The children I had some contact with, were beautiful, loving children buzzing with gratitude. Although there was a language barrier as they mainly spoke Arabic and French (I speak neither), it was amazing how we could still communicate with each other through actions, gestures and most importantly intuition. I experienced a great sense of unconditional love for these children. In a way they had 'nothing', but they had 'everything', if that makes any sense.
If you follow me on Instagram or Facebook you might have already seen some of the photos I am sharing in this blog, I hope they capture the real essence of my short and brief experience with the children – you can see happiness and delight in their eyes to have time and basic creative activities and games dedicated just for them.
You'll notice the little child who was thrilled to have created a superhero outfit just out of tissue paper and he didn't even care it was pink! It was lovely to see the absence of gender stereotypes that children in the UK are imposed to from such a young age. The photos are just off my android phone, so not the best quality.
Thanks for taking your time to read this blog, feel free to post any thoughts in the comment section below. I will be writing more blogs about my trip soon!
Thanks
Sukhi
---
Other Blogs
Let's Talk About SELF LOVE!