Moving Stillness
published on: 10/19/17 9:06 PM
These last few weeks I have been on the move a lot, up and down the country- back and forth between the Midlands, London and Yorkshire. Trains, trams, tubes, on foot from here there everywhere. 1 night here, 2 nights there a few nights somewhere else!
Got me thinking of 'journeys', what we stumble accross on our way, people we meet, do we even notice the people around us? Or do we float around in our own bubble? Would you be anxious about getting lost, missing the train… being late? Or would you just go with the flow? Allow things to unfold?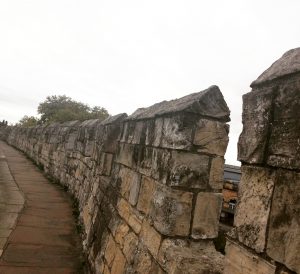 These last few weeks really got me to practice finding stillness in chaos! Although I was surrounded by movement… fast movement… I felt still within myself. Travelling gives you a great chance to practice mindfulness. Look around, be present, take things in… what can you smell? What can you hear? This morning I heard bagpipes in Leeds! I noticed lit tea lights by a homeless person.
Journeys lead to destinations but when we do finally arrive at our physical destination, then another journey begins. New people, new tasks. It's never ending! So our destination is always actually shifting! We arrive, but we don't stop.
Living from a suitcase can be quite stressful -Stuff everywhere. Trying the minimalist approach, only literally packing basic, what you 'need' stuff – then coping without the stuff you forgot…but needed. Now what you going to do? Life goes on right? You survive!
Last week en route to London my train got cancelled, so we all got off the train to find it was no longer cancelled so we got back on it… it was now delayed a fair bit! My colleague calls to inform me that our venue (destination) has changed due to a mix up with dates so I with 10 minutes notice head to the alternative venue. On arrival, my messages start to come through on my mobile (as no signal on tubes!) and I find out the original venue was back on, but I'm at the alternative venue! Now I'm grateful for the girl who leant me her phone charger on the train (as that's one important thing I forgot!) – the 18% battery allowed me to use google maps as I walked 15 minutes in central London to the correct venue!
I tell myself, just go with it. Let things unfold. It doesn't matter if you're late. Just concentrate on what you can control. I remain calm and felt like an explorer. Focusing on the present moment, gave a great sense of connection to others around me even though I was on my own in a busy city.
Try it – when you're out and about in a busy place, take a few moments to get out of your head (as often we think of what we've done or what we need to do), instead look around, what do you notice that you've never noticed before? What do you smell or hear? Concentrate on your surroundings. Take it in.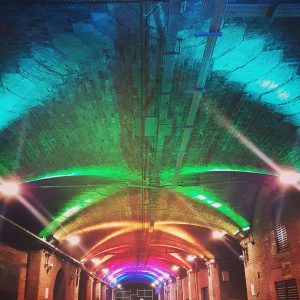 Learn to connect to the stillness inside you, despite the movement around you.
---
Other Blogs
A Celebration of Maternal Bonds