A Celebration of Maternal Bonds
published on: 03/6/16 9:08 PM
Mothers Day
Donald Winnicot, pediatrician and psychoanalyst considered the concept of the 'Good Enough Mother/Parent'. He believed that if a mother/primary carer provides a 'holding' environment for their infant adapting to their needs (Feeding, bathing, comforting, holding…), the infant will develop into an autonomous being.
It's Mother's day today in the UK; a celebration of maternal bonds. I've been reflecting on the mother and child relationship, drawing up on my counselling work with children, young people and women. In my pre-twenties I was naive enough to assume that all women are naturally 'maternal' . During my psychology studies I became interested in psychotherapy from a feminist perspective and began to learn otherwise. For years after I worked in a number of women's organisations offering therapeutic support and counselling.
Sadly, not all mothers can provide their children with that holding environment for various reasons; stress, life's demands, mental health issues, domestic abuse, their own upbringing, their self esteem etc. Not all children grow into autonomous little beings and therefore don't learn how to cope with life. This can cause anxiety, depression and relationship difficulties as adults.
In the absence of the 'Good Enough Mother', some children are fortunate enough to get their needs met from other adults; relatives, carers, teachers and these relationships can be the difference between make or break.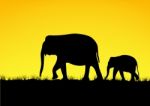 Counselling aims to re-create this 'maternal/paternal' relationship by providing a 'holding' environment that Donald Winnicot considered as essential to help people develop their autonomy. Counselling gives another opportunity to experience a nurturing relationship that was unavailable or somewhat limited in childhood.
Through counselling people can start to develop trust in themselves that maybe wasn't learnt as a child from adult carers but can be experienced with a 'Good Enough Therapist' later in life. Experiencing this nurturing relationship encourages you to begin nurturing yourself, giving a greater sense of self acceptance. By learning to nurture yourself, you begin to take responsibility over your emotional well being – it's almost as if the 'parent' part of you starts to take care of the 'child' part of you. This can help you to feel more confident about facing challenging situations in life once counselling comes to end.
---
Other Blogs
Coping with the Pandemic – CONCEPT OF TIME
Do you need more Self Love in your life?